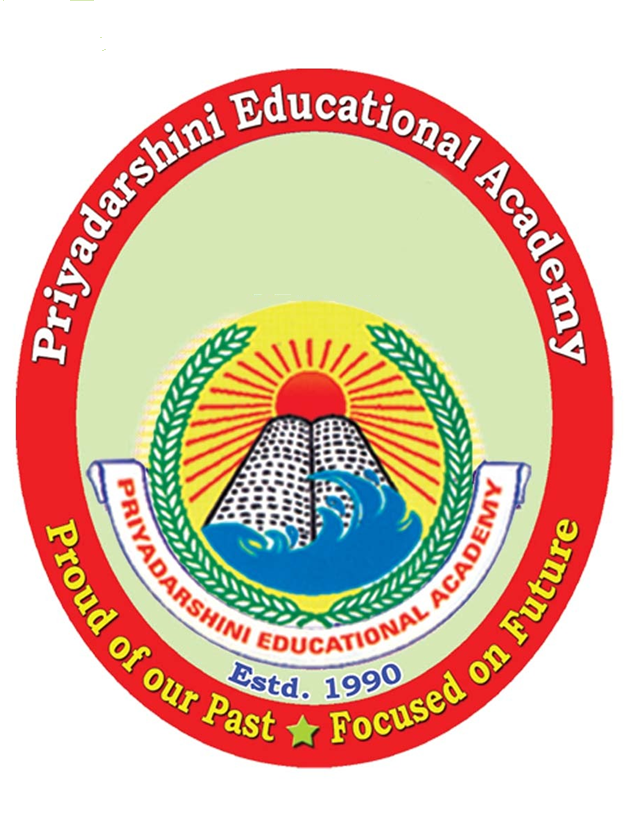 MVR DEGREE COLLEGE
(UG & PG COURSES)
An Institute Of Priyadarshini Educational Academy
Affiliated To Andhra University
MVR Degree College after 5 years of its existence started P.G. courses in the year 1996, in a rented building offering M.Sc Organic Chemistry and Computer Science courses. Subsequently we acquired our own pucca building for P.G.Courses at Ramachandra Nagar. Prof.D.Satyanarayana, our mentor was largely responsible in shaping and organising the P.G. Courses with laboratories as per the UGC guidelines. Many renowned and retired professors of Andhra University, namely, Prof.A.S.R Anjaneyulu, Prof.C.S.P Sastry, Prof.P.V.Subbarao, Prof.L.S.A Dekshitulu  and Prof.M.Uma Maheshwara Rao worked with us. Prof.R.Venkateswarlu, Prof.Y.L.N.Murthy, Prof.N.S.Sarma, Prof.G.Nageswara Rao, Prof.A.V.Prasada Rao, Prof.U.Viplava Prasad delivered guest lectures and also guided us in organising National Seminars. Year after year we added new courses such as M.Sc Microbiology, Biochemistry, Applied Mathematics, Biotechnology, Botany, Analytical Chemistry, Physics, Physical Chemistry and UGC Sponsored  Post Graduate Diploma in Phytopharma Technology. We provide sophisticated Laboratories, Library, Playground etc., as per the norms of UGC. Impressed by the infrastructural facilities provided by the college, Andhra University has awarded the Centre for Research in Chemistry.
We are proud to say that the faculty and students of Prof.G.Gopala Rao, who was a renowned Scientist of Andhra University wished to install "Prof.G.Gopala Rao, Centenary Memorial Award" to a consistent bright and meritorious student who secures highest percentage of marks in M.Sc.,Analytical Chemistry  by depositing corpus fund.
It gives us a tremendous joy and happiness when our students secure ranks and settles well in their career around the globe as drug analysts, Production Managers, Quality checking persons, Professors, Scientists etc. A few to list out are: Ms.Rajeswari, 1st Batch, Gold medalist in 2002(M.Sc Microbiology); Mr.Sudarshan Reddy, Senior Scientist, Reddy's Lab; Mr.Anil Kumar, Aurobindo Pharma; Ms.Lalitha, Lecturer, Govt.Krishna Degree College; Mr.Naveen, Faculty in USA; Ms.Jenny,S/w Engg.,USA; Mr.N.S.Sharma,Asst.Professor, Delhi University; Mr.G.Ramesh, Scientist, London and so on.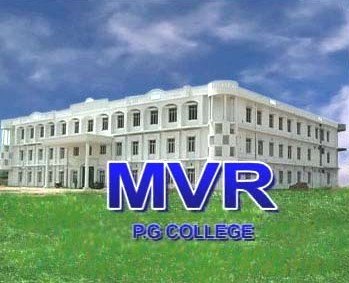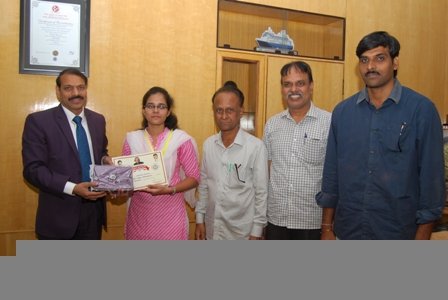 Prof.G. Nageswara Rao, Vice Chancellor, A.U Congratulating A.U Topper and Pratibha Awardee(Govt.Of.A.P),2016 Kum. A. Gowthami,M. Sc (Applied Mathematics)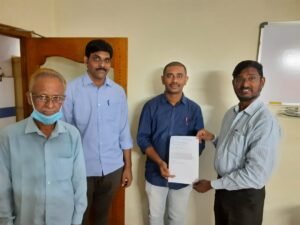 Dr.V.Rama Rao Secretary and Correspondent, Dr.A.Bala Krishna ,Principal , Dr.Ch.Rama Sanyasi Rao Head of the department Mathematics ,Congratulating Santhosh Kumar on his success in civil services.